On August 29, 2030 West Red Lake Gold Mines (TSXV:WRLG) (OTCQB: WRLGF) reported drill results from the Phase 1 exploration program at its 100% owned Rowan Property located in Red Lake Gold District of Northwestern Ontario, Canada.
Company discussion of the results used technical phrases like "sub-parallel veins" "ore chutes" and "porphyritic felsic intrusions". For the retail investor, the August 29, 2023 drill results provided an indication that Rowan Vein 101 is getting thicker and richer at greater depths.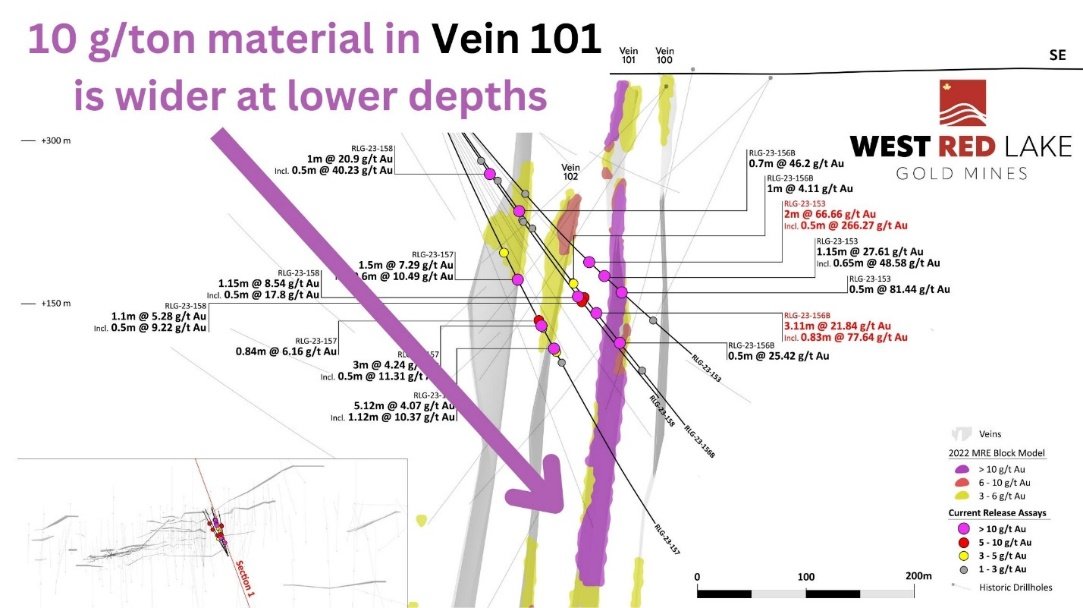 Drill Intercept Highlights:
Intersected 2.0m @ 66.66 g/t Au, from 235m to 237m, Including 0.5m @ 266.27 g/t Au, from 235.5m to 236m.
Intersected 3.11m @ 21.84 g/t Au, from 275m to 278.11m, Including 0.83m @ 77.64 g/t Au, from 277.28m to 278.11m.
Intersected 10.1m @ 6.27 g/t Au, from 214.9m to 225m, Including 0.6m @ 84.13 g/t Au, from 223.45m to 224.05m.
On the day the results were published, WRLG stock price rose 5% on end-of-summer volumes (62,000 shares traded).
"With every hole drilled at Rowan, not only does our confidence in this asset grow, but its viability as a potential future source of high-grade mill-feed for Madsen increases as well," stated Shane Williams, WRLG President and CEO. "In the mining industry it is very rare to have size and grade working in your favor, but at Rowan we are seeing both."
WRLG's flagship asset – The Madsen Gold Mine – is debt free, fully permitted, with a brand new 880+ tonne per day mill, a tailings and water treatment facility.
It was purchased last spring for "pennies on the dollar" after a previous operator was hampered by too much debt and an inefficient mine-plan.
The new CEO Shane Williams has designed, built and operated mines around the world – for Skeena Resources, Eldorado Gold and Rio Tinto.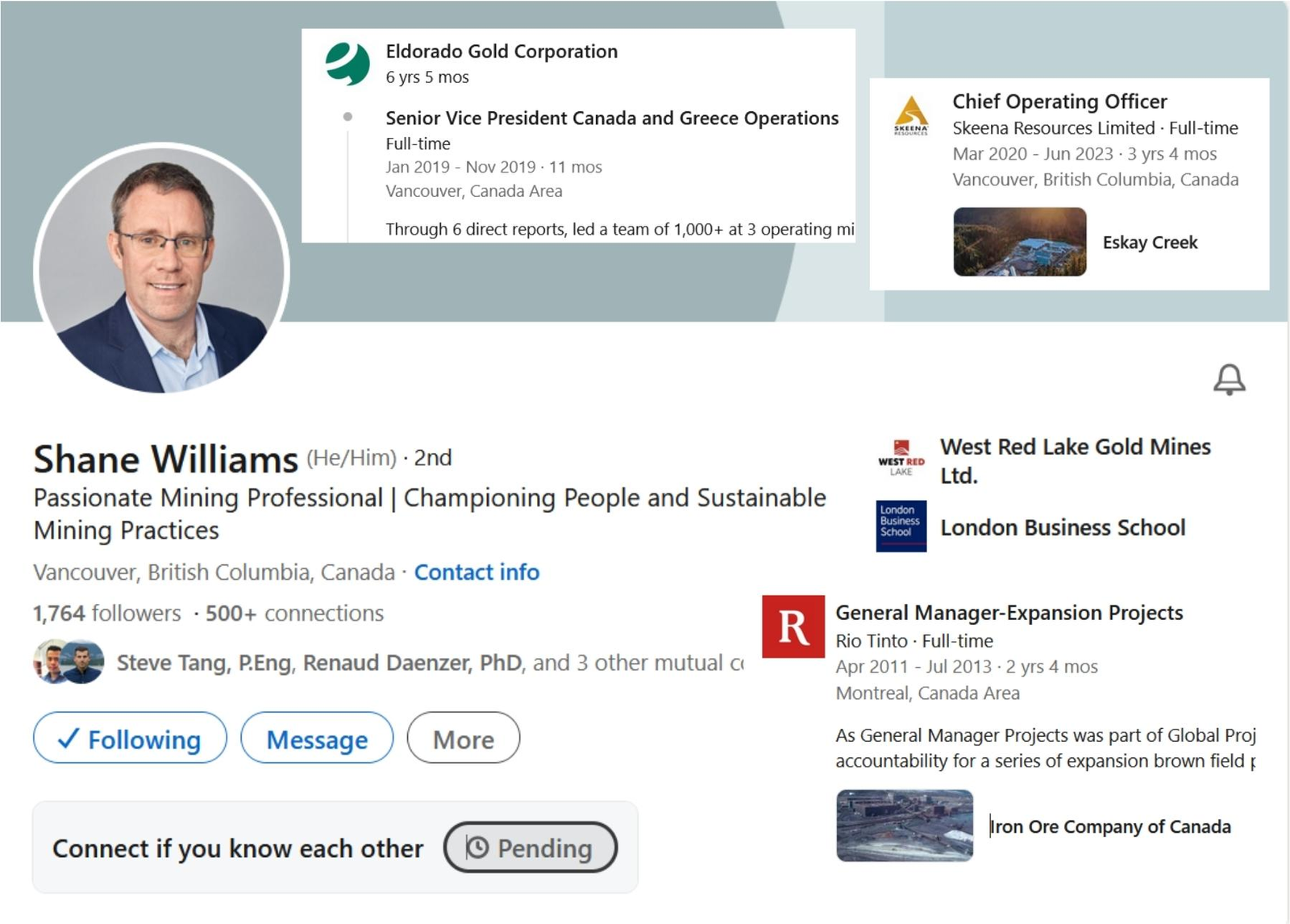 "My technical team conducted three months due diligence on this project," Williams told Guy Bennett, CEO of Global Stocks News (GSN). "When you isolate the mineral asset from previous mine strategies, a pathway to profitable production becomes clear. That's what we are working on, all day, every day – delineating that pathway."
Williams "ability to build high-performance teams and cultures make him an excellent fit for the Company," stated Frank Guistra, advisor and major shareholder of WRLG. "I am genuinely excited to see the positive impact he will have on the Company's future."
The Red Lake Gold District has yielded over 30 million ounces of gold from high-grade zones and hosts some of the world's richest gold deposits.
With only 15 kilometers separating the two projects, WRLG states that "potential synergies could exist between high-grade resources at the Rowan Mine target area and Madsen".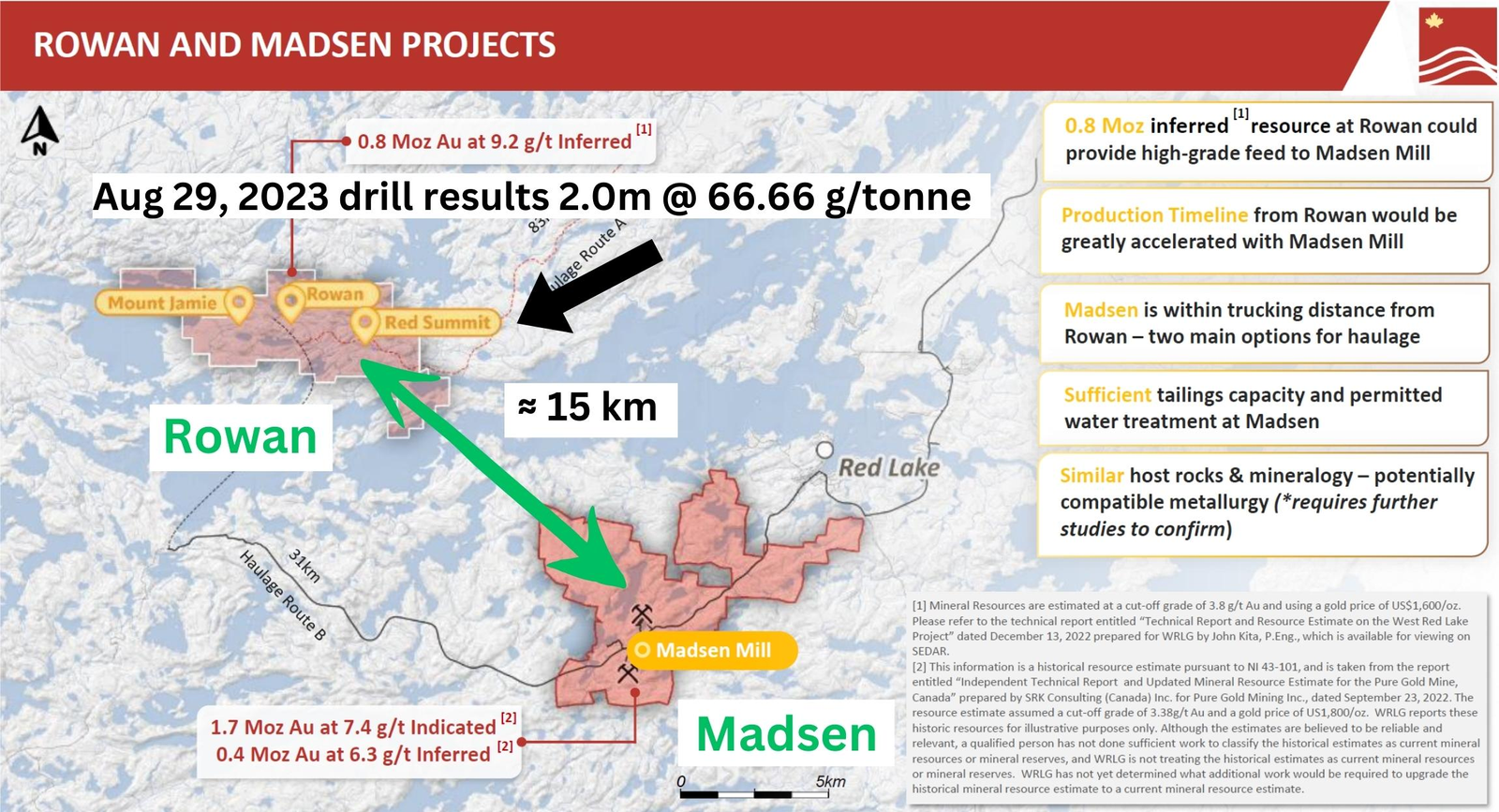 Metallurgical and geotechnical studies are being conducted to "better characterize the rock mass properties within the mineralized vein zones at Rowan."
"Current drilling at Rowan has only tested mineralization down to a depth of approximately 550 meters," stated WRLG. "All of the high-grade zones still remain open below this vertical depth. The Red Lake Mining District is known to host orebodies that extend down to +4 kilometre (km) depth, which bodes well for the down-plunge growth potential at Rowan".
"The Rowan project has 800,000 ounces of gold already defined as a resource," Williams told GSN. "But we consider it an exploration stage project. It's a typical Red Lake system. As we drill deeper into the system, we're getting higher grades. As a stand-alone asset, this has value."
"But to maximize returns on Rowan we would like to feed the ore to the Madsen Mill," Williams continued. "The material could be trucked around the lake or across an ice-road in the winter."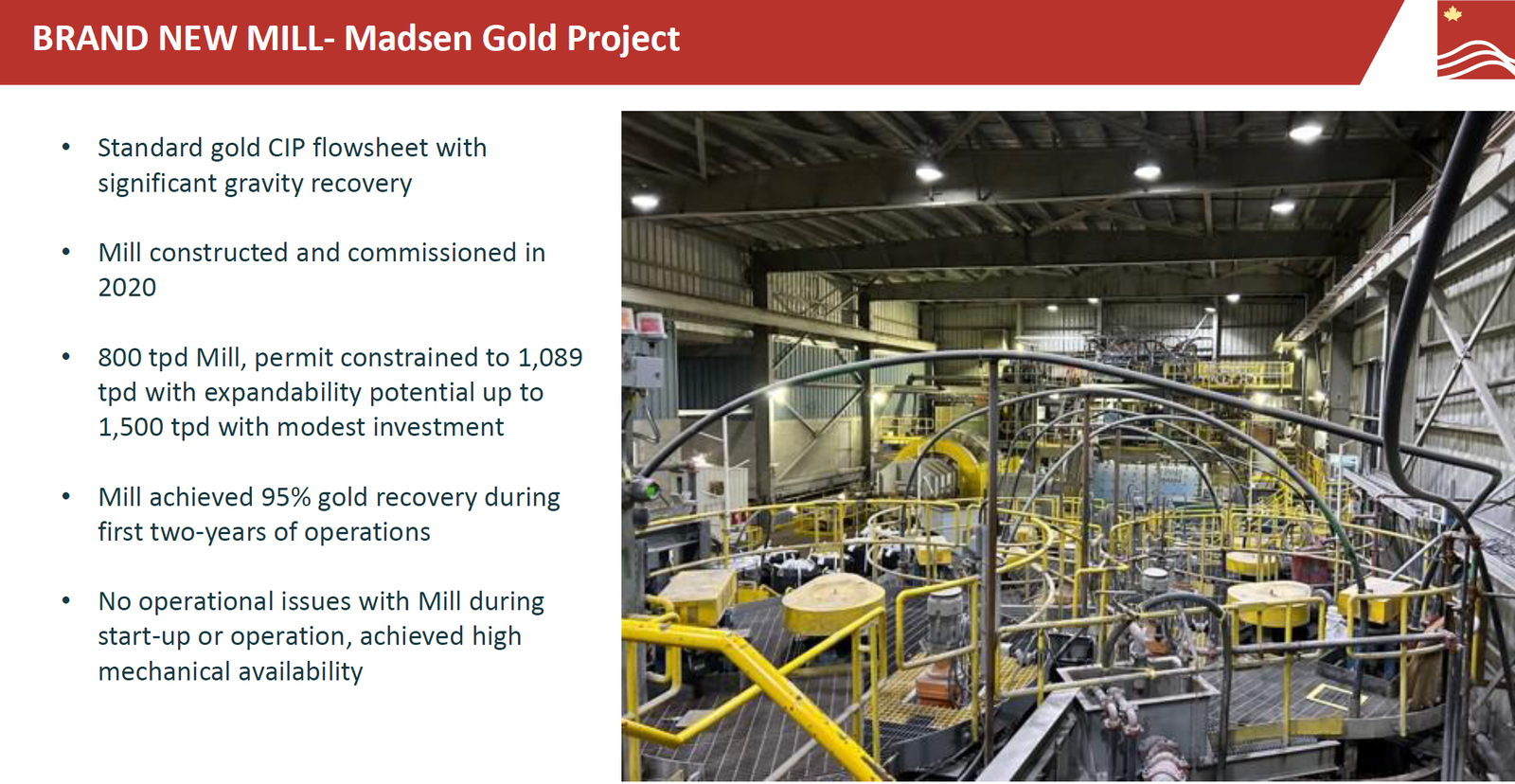 At the Rowan project, WRLG has completed 37 drill holes (11,467 meters) of a drilling program that has been expanded from 17,000 meters to 25,000 meters.
As infill and expansion drilling takes place at Rowan, WRLG baseline environmental and archaeological assessments have begun with the objective of moving the project towards an Advanced Exploration Permit status.
Contact: guy.bennett@globalstocksnews.com