Monumental Minerals (TSXV:MNRL) (FSE:BE5) (OTC:MNMRF) signed an agreement with the Ayquina-Turi Indigenous Community for "land and exploration and drilling access" at the Salar de Turi lithium project in Chile's famed lithium triangle.
"This zone is estimated to contain more than half of the world's lithium supply beneath the many salt flats," states MNRL, "The Turi Project is comprised of 40 exploration concessions totaling 8,500 hectares."
Monumental Minerals is developing raw materials for the global energy transition, simultaneously advancing two lithium projects in Chile as well as the Jemi HREE project in Mexico.
All domestic and international explorers operating in Chile require a greenlight from the local communities to conduct exploration activities, if they are on indigenous ancestral land.
Roughly 28% of Chilean mines are state-owned, operated by Santiago-based Codelco, while the other 72 per cent are owned by private or public non-government entities. The value of Canadian mining assets in Chile is about $21 billion.
With a market cap of CAD $6.7 million, Monumental's agreement with the Ayquina-Turi Indigenous Community constitutes a significant development milestone.
On February 6, 2023, Monumental CEO Jamil Sader discussed the Salar de Turi news with GSN's CEO Guy Bennett.
"We have an agreement in place with the Ayquina-Turi community to carry out exploration activities, including drilling," Sader confirmed, "We're thankful for the community granting us access. They've been exceptional. We are looking forward to a long relationship with them".
GSN asked Sader if MNRL now needed to apply for government permits.
"There's no permits required, per se," explained Sader. "Now we submit a package to the Chilean mining authority. We tell them exactly what we plan to do, where we're doing it, who we're doing with, and when."
MNRL plans to drill two holes, approximately 500 meters deep. Sader estimated the drilling costs at about USD $550 per meter, which is significantly more expensive than typical hard rock drilling.
"On the positive side, you don't need as many holes to come up with a resource," explained Sader. "So that is the benefit. We do have the cash to carry out this work. We are turn-key ready to go."
"Chile, the South American nation of 19 million is the world's dominant copper producer, and No. 2 in lithium," reports Barron's, "The planet needs much more of both of these metals if EVs and renewable energy are going to save it."
"Chileans' landslide rejection of their new proposed constitution on September 4, 2022, could make the race for supply easier," continued Barron's.
"On September 4, there was a general vote, whether to accept or reject the new constitution," confirmed Sader, "The result was resoundingly to reject that. So, they're going back to the drawing board. This brings stability to the mining sector in Chile."
Following the recent election and constitutional vote, GSN asked Sader if MNRL has experienced any operational changes.
"There haven't been any changes to our operations," reported Sader, "Chile is a great country, enshrined in rule of law. The price of lithium is up about 800% in the last few years. SQM, one of the largest miners of lithium, a Chilean company, contributed more to the public treasury than Codelco did last year."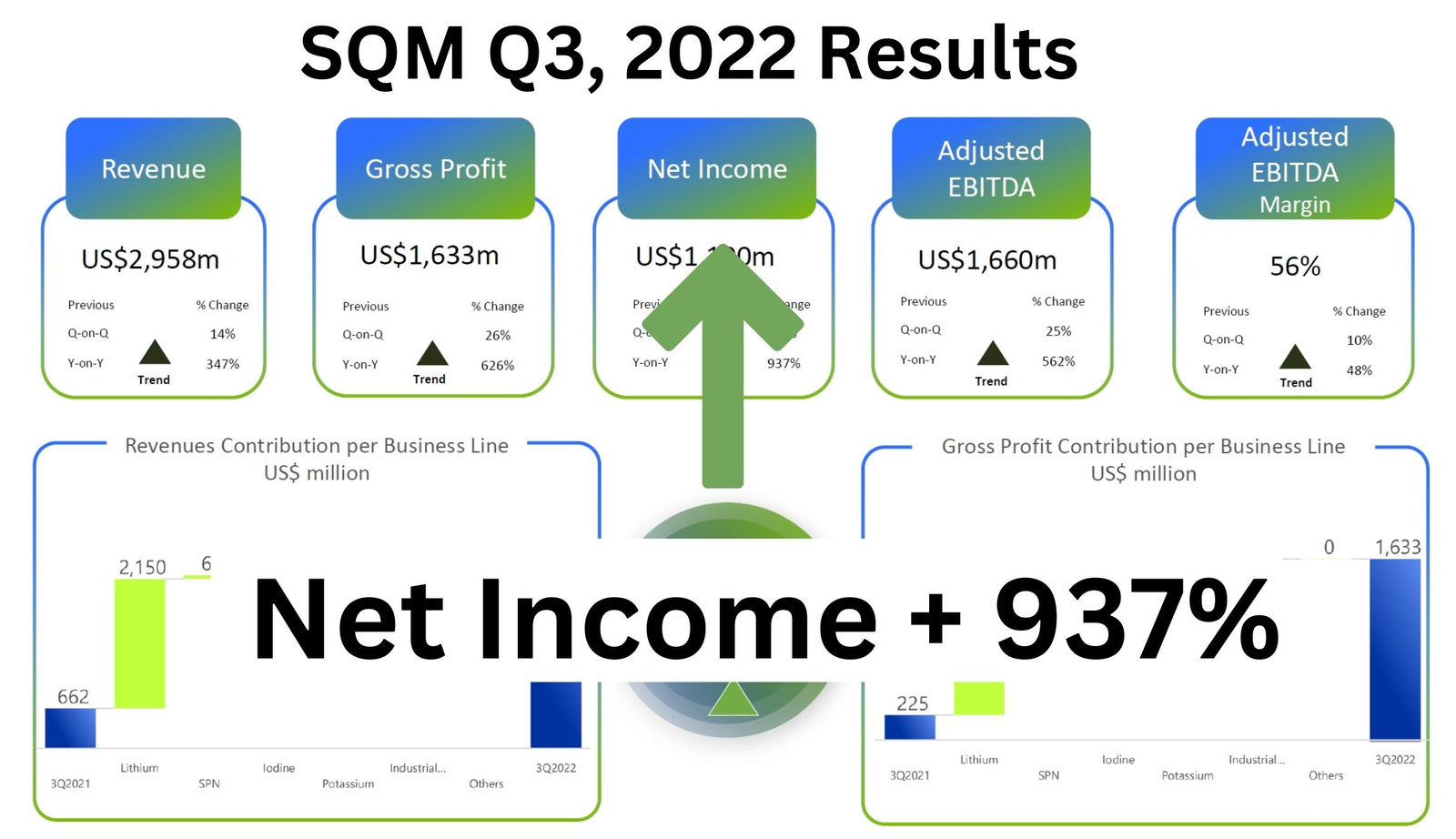 "The economics of lithium extraction are starting to hit home," continued Sader, "The general public and the politicians realize there is a lot of money to be made here, as long as we do it right".
The Ayquina-Turi Community feel that Monumental Minerals has made the agreement "in the context of mutual respect of the parties, and the commitment to local indigenous communities, which are the basis for developing a lasting relationship," stated representatives for the Ayquina-Turi Community.
On September 15, 2022, MNRL announced that it has retained Ocean Wall Ltd. to act as the Company's strategic and corporate advisor.
"Ocean Wall is introducing us to investors in Europe, specifically in the UK," Sader told GSN. Late last year, Nicky Grant from Ocean Wall visited Monumental's assets in Chile.
The Turi Project is accessible from the city of Calama (60 km to the southwest) via the paved roads 21CH, and B-165 and is close to infrastructure. Travel time from Calama to the Turi Project is approximately 1 hour.
Surging lithium demand, "coupled with a structural deficit in supply that looks set to last for years, has sent countries and carmakers scrambling to secure resources," reports Foreign Policy.
Currently, about 1% of the 250 million vehicles on North American roads are electric.  An analysis by IHS Markit projects that 25% of new car sales will be electric by 2030.
"Now that we have an agreement in place with the Ayquina-Turi Indigenous Community," Sader told GSN's Guy Bennett. "Our projected timeline to drilling is within the next 30 days. An agreement with a drilling contractor is forthcoming. Following that, it's just a matter of mobilizing the rig, and our in-country team preparing the drill pads."
Contact: guy.bennett@globalstocksnews.com