October 26, 2023 – Silver Crown Royalties (SCR) recently created and will purchase a net smelter return royalty on 90% of the silver from Pilar Gold's PGDM complex and related milling operations in Brazil, pending due diligence and legal review.
Silver Crown will receive the greater of 90% of the silver from PGDM and the cash equivalent of 16,000 ounces of silver per year over a ten-year period for an upfront cash payment of US$2,000,000.
"This is truly a win-win for both companies, as the cash proceeds will allow Pilar to upgrade its mining equipment and increase production at PGDM," stated Jeremy Gray, Pilar's CEO, "We believe SCR has a bright future as a novel player in the silver royalty space, and we look forward to Pilar becoming a shareholder in SCR if we achieve the production level for the bonus payment."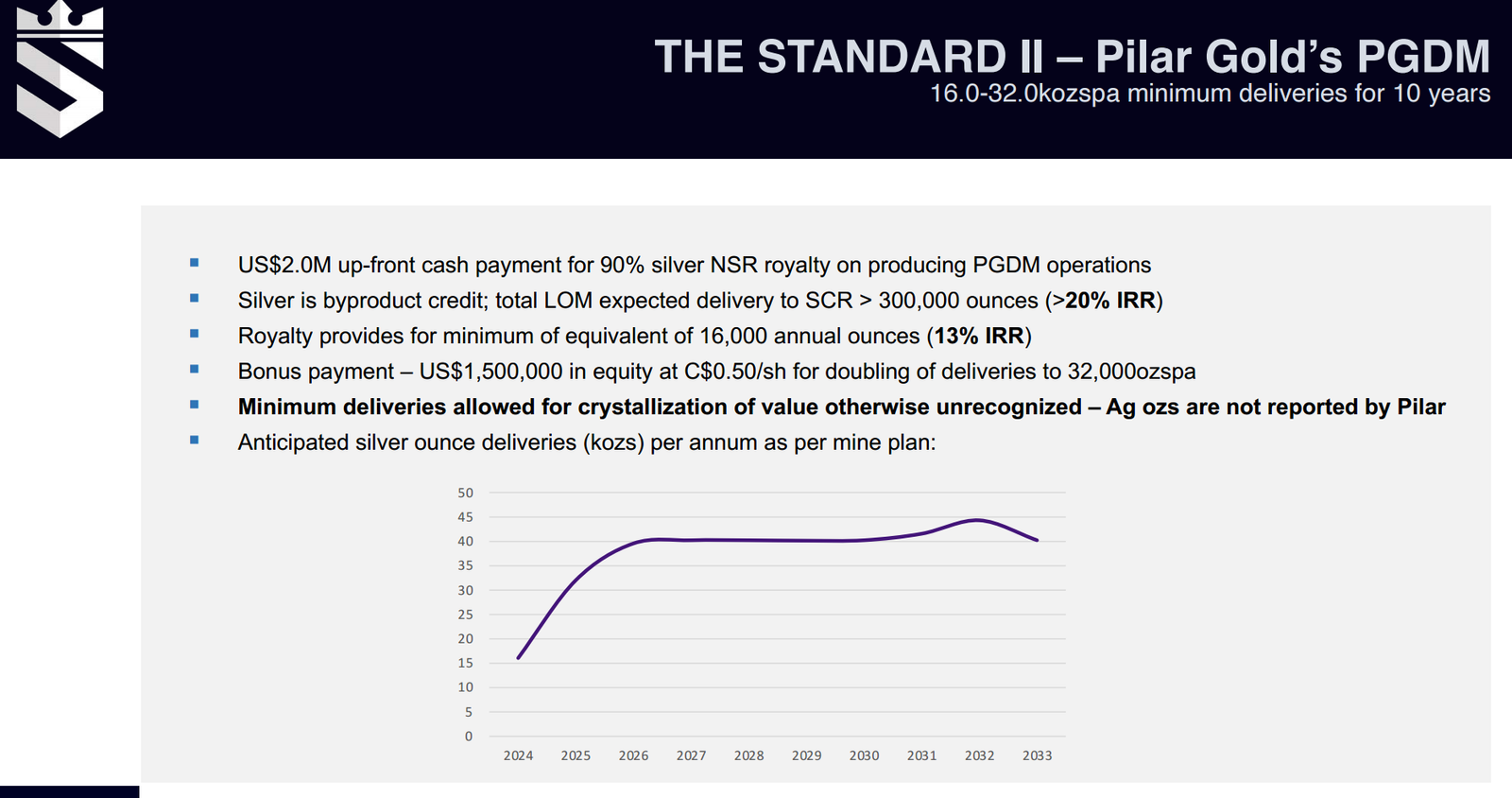 Silver is a popular safe-haven investment, but industrial uses account for over 50% of total demand. Silver demand has grown 150% in the last decade. In 2022, 140 million ounces of silver was used in solar panels. That is expected to go up to 160 million this year (+28%).
A "single element royalty company" is new concept launched by Peter Bures, the CEO of Silver Crown Royalties. For silver investors targeting the royalty space, SCR is the only "pure play" opportunity.
On October 9, 2023 Bures spoke to Arne Lutsch, the CEO of Battery Commodity about SCR business objectives, and the Pilar Gold deal.
"It's a $2 million US upfront cash payment, with $1.5-million-dollar bonus payment for 90% of their silver, a minimum delivery of 16,000 ounces over 10 years," confirmed Bures. "That could step up to 32,000 ounces."
"Pilar is a 5-million-ounce gold ore body with silver as a by-product," Bures continued. "The ratio there is about point 3 to 1 silver to gold. There's about 1.5 million ounces of silver in the ground. The company is expected to produce 100,000 ounces of gold a year. They should be able to reach that upper target of 32,000 ounces in time."
Lutsch asked Bures, "Why is Pilar not selling the silver on the London Metal Exchange?"
"Pilar produces a dore bar that is about 99% gold and 1% silver," explained Bures. "They sell that to a local refiner in Brazil. The silver is such a small component, it doesn't make sense for them to wait years to get that return. It's easier for them to cash a cheque upfront and pledge the silver to us."
"Another interesting point is that in Brazil, for tax reasons, very few operators report silver," continued Bures. "You have operations that produce silver, but don't have it listed in their resources, balance sheets or in income statements."
"All resource projects carry economic, geological and metallurgical risks," Bures told Guy Bennett, the CEO of Global Stocks News, "But by far the biggest risk is political – which includes sudden changes to laws, corruption and nationalisation of assets."
"My team pays close attention to the relationships established between the mine operator and the local, provincial and federal governments. We are very impressed with Pilar Gold's relationships in Brazil."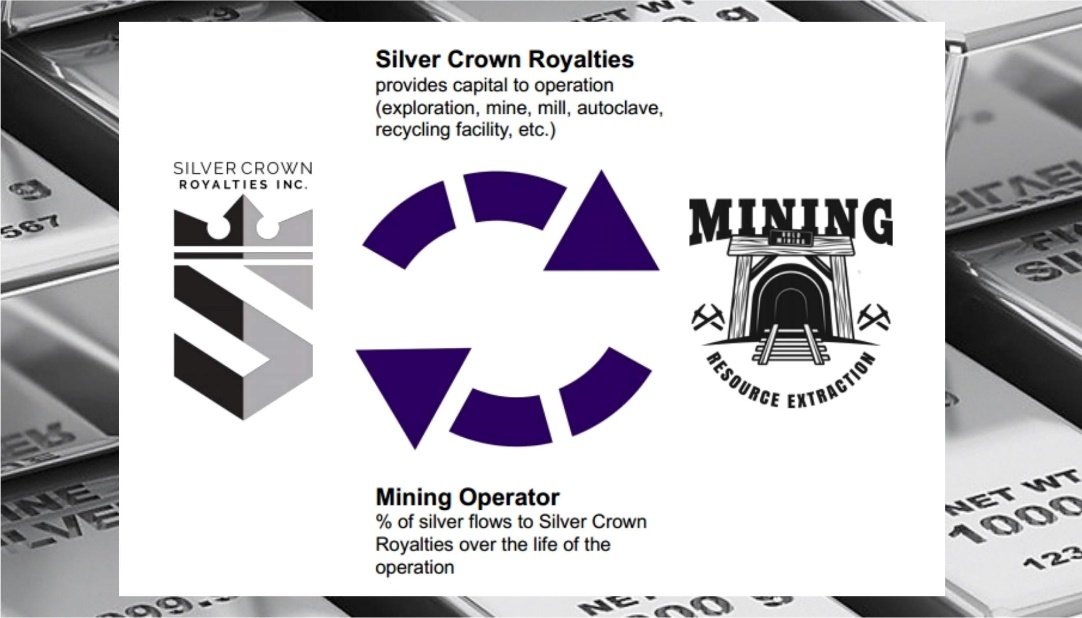 If bankers knew how to read drill logs, royalty and streaming companies wouldn't exist. Lacking the geological expertise to accurately assess risk – big banks typically tremble at the knees when they get close to a mine site.
"If we make a bad loan to a one mine company, we own the mine," said David Scott, of CIBC Capital Markets in a Financial Post interview, "and we don't want to own mines."
Streaming companies give cash to miners in exchange for a share of the mine's future metal sales.
It's like lending someone $10,000 to build a bakery – with the baker agreeing to give you 1% of the revenues. If the bakery never opens, you lose. If the bakery produces bread for 30 years, you win. If the price of bread triples, you win. If the bakery increases production, you win.
A royalty company is similar but they take 1% of the physical bread pulled from the oven – not money directly from the till.
On October 10, 2023 SCR announced that it has raised CND $720,000 at 40 cents.
SCR is advancing two additional definitive agreements and has a number of binding and non-binding letters of intent outstanding.
"We continue to target H1 2024 for a public listing as a free cash flow generating silver-only royalty company," stated Peter Bures, CEO of SCR.
Mr. Bures will be attending the New Orleans Investment Conference (November 1-4), in booth #230. He will be presenting on Saturday, November 4th at 10:05 a.m. in Presentation Area 2, Exhibit Hall.
Contact: guy.bennett@globalstocksnews.com