Harley-Davidson just fled the world's biggest motorcycle market.
The iconic US motorcycle brand is shutting its factories in India and reducing its sales force.
Harley's exit is a black eye for Indian Prime Minister Narendra Modi – who has been attempting to lure foreign manufacturers.
The exit from India will cost Harley $75 million in restructuring costs as it shuts down the Bawal plant in northern India.
The plant was opened nine years ago.
At the time, Harley was excited about the opportunity.
Massive motorcycle market.
Swelling middle class with new disposable income.
What could go wrong?
As it turns out – everything.
Indians prefer the domestic brand "Hero" and also Japan's Honda.
About 17 million motorcycles and scooters are sold each year in India.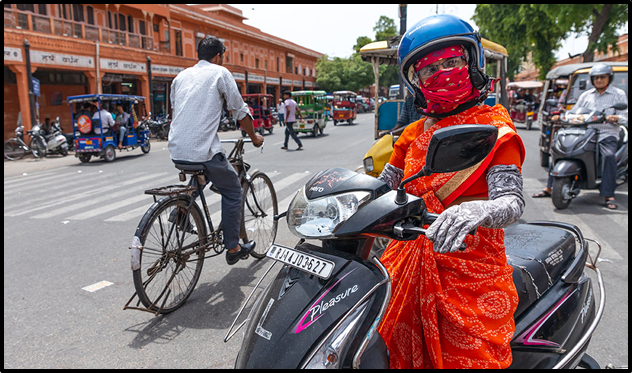 However, of the 17 million motorcycles sold in India, only 3,000 are Harley Davidsons.
Auto experts believe Harley's failure is because of high taxes on foreign companies and the fact that a heavy, loud, gas-guzzling 2-wheeler is not the Indian version of "badass".
"India is a high volume, low margin market," confirms Hormazd Sorabjee, Editor of Autocar India, "Harley isn't structured to play that game, being at the very pointy end of the pyramid. The lifestyle element that goes with owning a Harley bike is also not fully developed in India yet.".
The company could not beat the affordability of Royal Enfield, which is the King of the premium motorcycle market. Harley's bikes in India started $6,100 compared to Royal Enfield's lighter vehicles selling for $2,717.67).
Royal Enfield sold about 350,00 units in India last year.
The exit of Harley from India is part of a larger trend.
In 2017 General Motors pulled out of the country, while Ford is moving most of its assets into a joint venture with Indian vehicle giant Mahindra & Mahindra.
US President Donald Trump likes to bitch about India's high taxes, specifically mentioning the tax hit on Harley-Davidson bikes.
India's import tariffs were slashed by 50% but the heavy, expensive bikes are still a tough sell in this hot, dusty impoverished country.