Monumental Minerals (TSXV: MNRL) (FSE: BE5) (OTCQB: MNMRF) recently announced the results of a 1,122 line-kilometre airborne survey at its Jemi Heavy Rare Earth (HREE) Project, located in Coahuila, Mexico, about 40 km south of the Texas, USA border.
Monumental Minerals is developing raw materials for the global energy transition, simultaneously advancing two projects: the Jemi HREE project in Mexico and the Laguna Blanca cesium-lithium brine project located in Chile.
"We have now extended the area of interest at Jemi from a postage stamp to an area approximately 10 times that size," Monumental CEO and Director Dr. Jamil Sader told Global Stock News.
In the following video, Dr. Sader speaks with GSN's Guy Bennett about Monumental's business objectives and the May 3, 2022 Jemi airborne survey results.
Monumental ran a "heli-borne magnetic, radiometric, and very-low frequency electro-magnetic (VLF-EM) geophysical survey".
"Airborne magnetic surveying is a geophysical method used to image anomalies in the earth's magnetic field caused by variations in the magnetization of the crust," states Terraquest Airborne Geophysics, "These variations may be indicative of structural or lithological contrasts in the subsurface."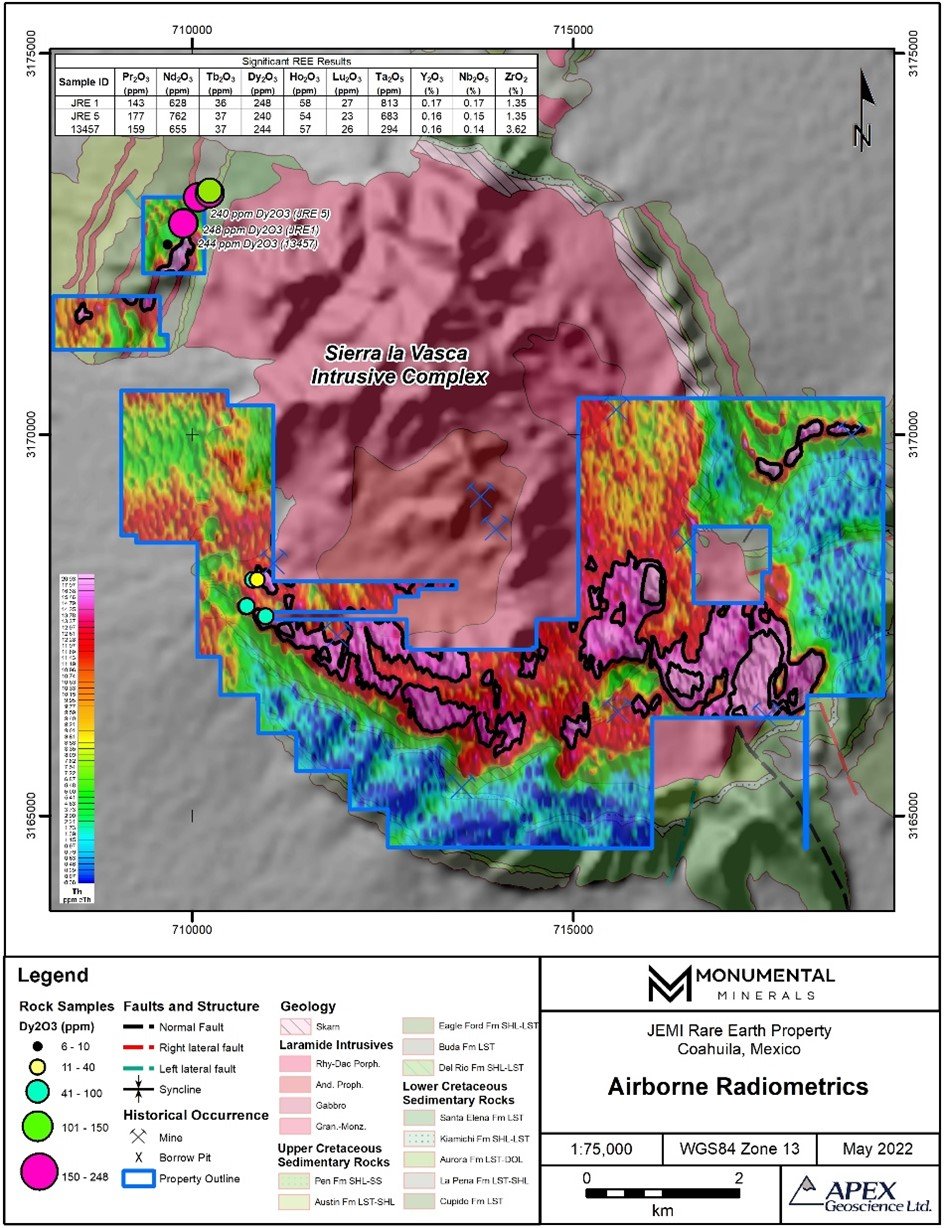 "The Jemi HREE Project airborne survey results confirm that a significantly larger area of the Jemi Project is prospective for HREE mineralization than previously recognized, with a 10-fold increase (from approximately 1 km to 10 km of prospective strike length)," stated MNRL.
Monumental's management and technical team have recently been on the ground at Jemi. Members of the team included Dr. Jamil Sader, Kristopher Raffle, P.Geo. QP and Director; and Dan Harmening Technical Advisor; the Project vendors, and Sierra La Vasca researchers from Coahuila Universidad Autonoma.
MNRL's geo team confirmed that the newly discovered airborne radiometric anomalies are spatially associated with known HREE mineral occurrences.
The Jemi Project hosts numerous REE occurrences containing potentially economic concentrations of the high value magnetic REEs including the HREEs dysprosium (Dy) and terbium (Tb), and the light rare earth elements (LREE) neodymium (Nd), praseodymium (Pr).
The Project also contains associated tantalum (Ta), niobium (Nb), and zirconium (Zr). Jemi sits within the North American Alkaline Igneous Belt, an under explored north-south trend over 3000 km long of alkaline igneous rocks and carbonatites that are host to numerous REE, gold and other critical element deposits.
"Western economies are set to remain heavily dependent on China for the refining of rare earth elements (REEs) for the next decade," states Investment Monitor, "But their reliance on it for the mining of the metals is expected to fall as new mines become operational in other parts of the world."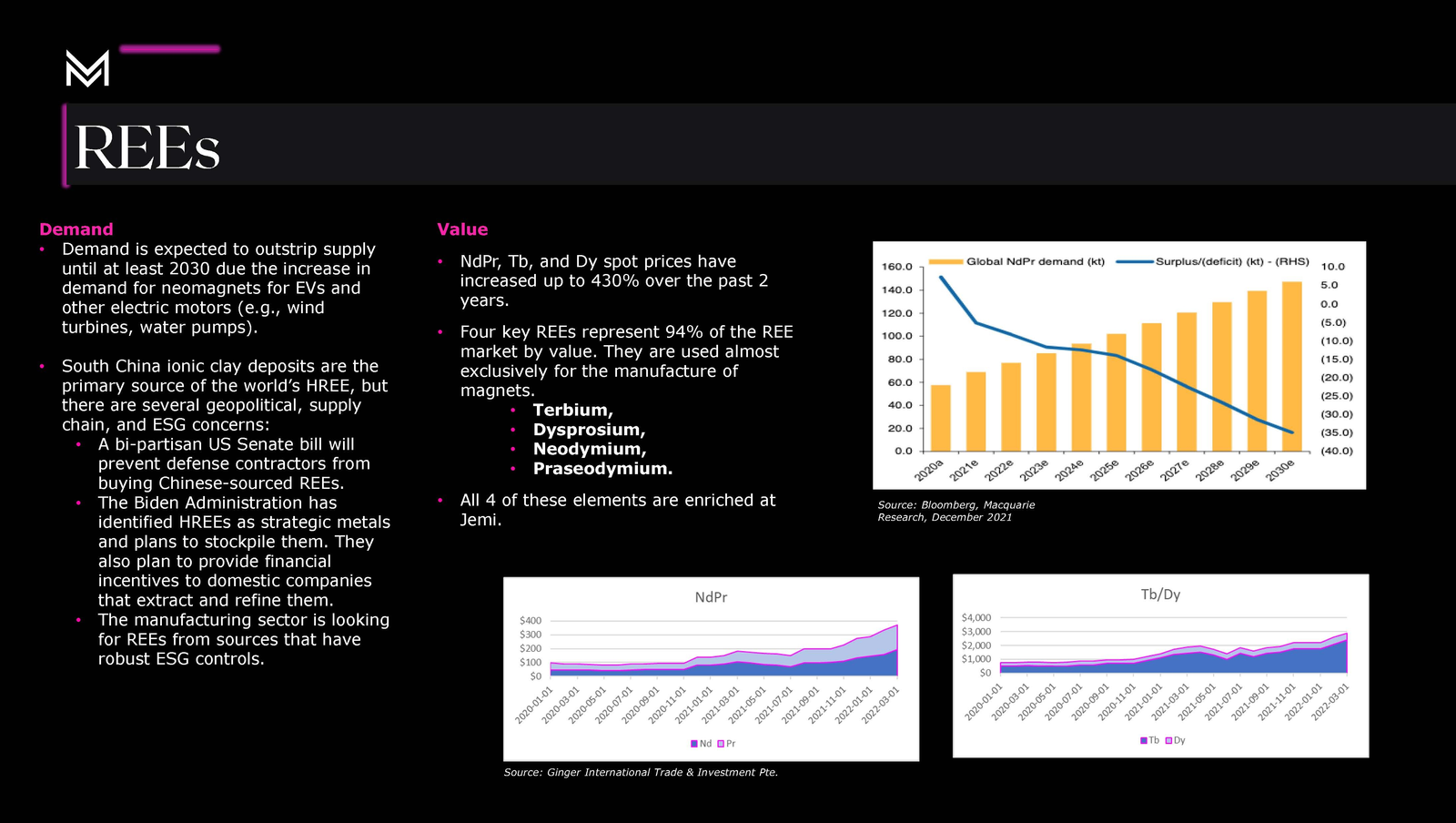 "We were recently on the ground at Jemi," Sader told GSN, "Our geo team correlated what we're seeing from the airborne radiometrics and what we see on the ground. This increases our confidence of where we need to go."
GSN asked Sader about the next steps in the exploration program at Jemi.
"We plan to get a group out there, doing more mapping," stated Sader, "With each square kilometer, we're going to walk it back and forth. Before spending money mobilizing drill rigs, we want to make very sure that money is spent effectively".
"We anticipate drilling about 2500 meters this year Jemi," continued Sader, "The all-in cost will be about $350 per meter. That's not just for the drill and the drillers, but the personnel for the camp, support staff, etc. So, the total cost will be getting close to one million dollars."
GSN asked Dr. Sader about the company's community relations at Jemi.
"There's not a lot of people in this part of Mexico," confirmed Sader, "It's ranching and mining country. We have very good relations with the local communities. One of the vendors of the project has a ranch nearby. He understands the local community and has a good trust with them."
"We do our best to make sure there's a benefit for the local groups," continued Sader, "which means hiring the locals to help us out as much as possible. Whether it's clearing roads, building drill pads or as field assistants. We will demonstrate that the presence of Monumental Minerals provides an economic benefit to the local community."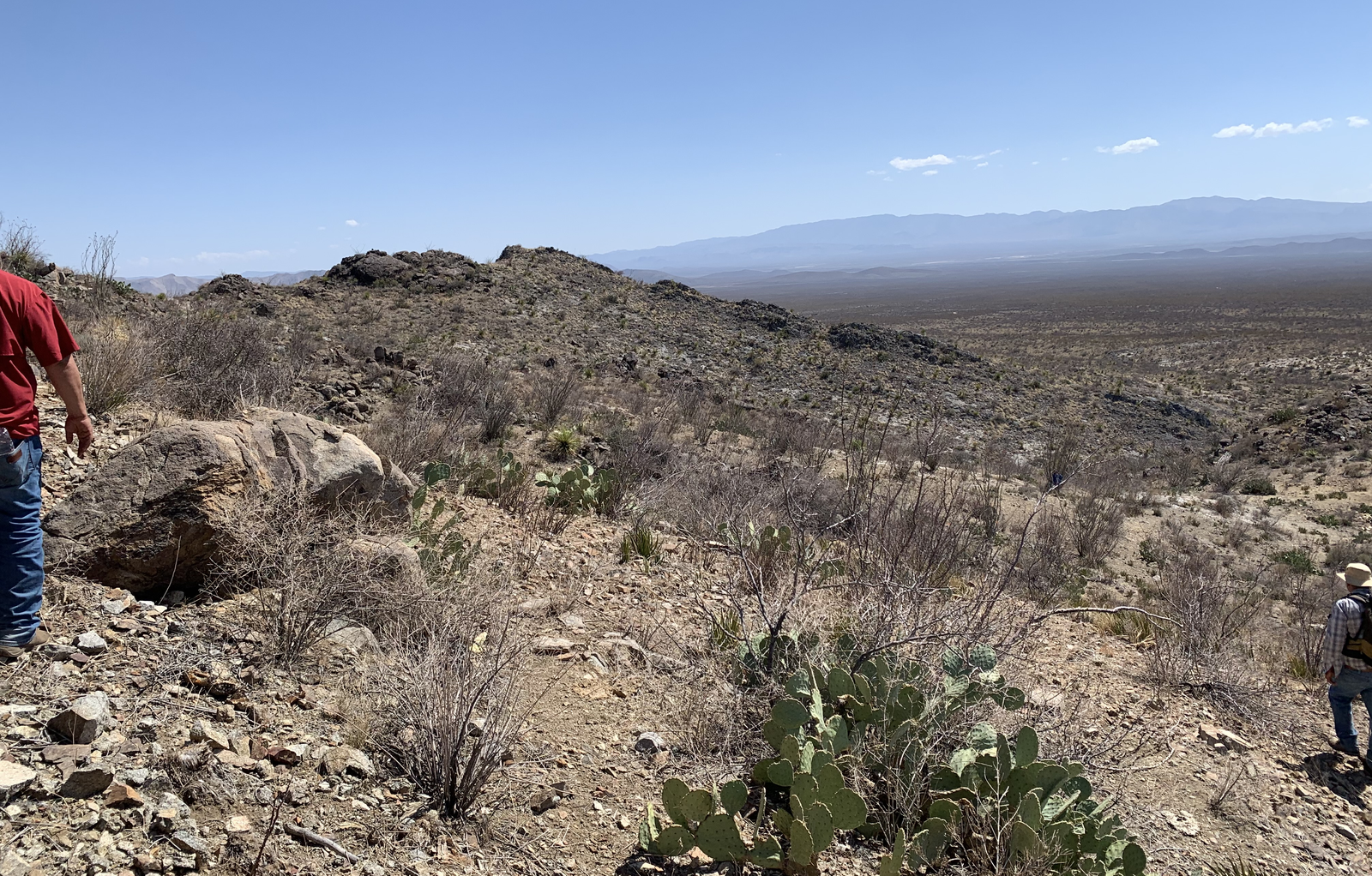 "Adamas Intelligence forecasts that the value of global magnet rare earth oxide consumption will triple from $15.1 billion in 2022 to $46.2 billion by 2035," reports Investment Monitor, "Rare earth oxides are essential to many industries worth trillions of dollars."
"Texas is trying to establish the needed rare earth processing sites – a segment of the mining industry which is currently dominated by China," confirms Forbes, "One such Texas-based company, Blue Line, has received federal funding for a facility to separate rare earths in Hondo, Texas."
"Texas hopes to do well by doing good," continues Forbes, "It believes it will attract more companies with production lines requiring these rare earth properties, the better to create more jobs and grow its economy."
The Monumental Minerals Jemi REE project is approximately 40 kilometers south of the U.S. border.